Your home, better connected for a brighter future
With more data-hungry devices in our homes than ever before, our 100% all-fibre network, lets you download films, catch-up on your favourite TV shows, stream music, play games and stay in touch with loved ones - all at the same time.
Plus, with the FibreNest Price Guarantee, you'll never pay more for the same speed package than with the UK's largest broadband provider.†
FibreNest Smart Wi-Fi
Our mesh-capable Wi-Fi system not only looks amazing but it delivers super speedy Wi-Fi throughout your home. Either free-standing or wall-mounted, it keeps all your devices online at the same time and its high-performance capabilities ensure an excellent experience with VoIP and online HD video services.
Key features
Tri-band Wi-Fi
2.4 GHz Radio - 400 Mbps capable
5 GHz Radio 1 - 867 Mbps capable
5 GHz Radio 2 - 867 Mbps capable
2 x Gigabit Ethernet ports
WPA2-Personal encryption
716 MHz Quad Core processor
4 GB Flash and 512 MB RAM memory
It's easy to get connected to your FibreNest service and friendly support is available from our UK call centre 8am - 8pm, 7 days a week.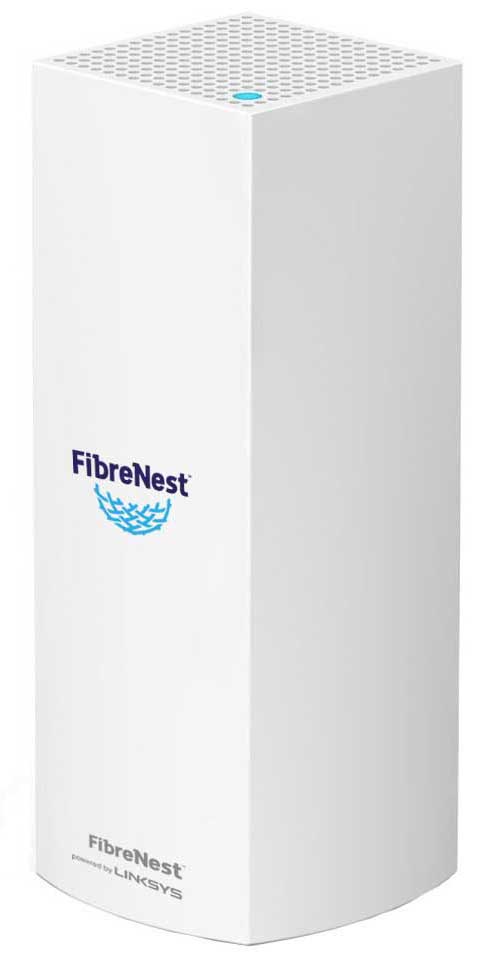 Mesh capable
Gaming
App based confirguration
4K streaming
Guest network
Video chats
Parental controls
Alexa compatible
How our packages compare
Estimated download times based on download type and maximum download speed offered
Broadband package comparison with estimated download times
500Mb
250Mb
125Mb
75Mb
20Mb
10Mb

One album
(12 songs)

(60Mb)