Stay connected with our great value social tariff fibre broadband.
How is a Social Tariff different from a normal broadband plan?
How does FibreNest's Social Tariff plan work?
Terms & Conditions: FibreNest's Social Tariff discount is available to FibreNest customers in receipt of a qualifying Government benefit. The benefit claimant must be the same person as the FibreNest account holder and only one discount per account will be permitted. You consent to provide the information requested to allow FibreNest to verify your benefit status in order that you may receive the discount. You are required to immediately contact FibreNest if your claim status changes. Discounts only apply to specific broadband products. Should you request to move a broadband tariff that does not qualify for a Social Tariff discount this decision will be entirely at our discretion. In making such decisions we will consider your previous payment history and current circumstances. Where you are in receipt of a Social Tariff discount you must maintain your payments to continue to receive the service. Failure to do so may result in your service being suspended or terminated.
Contact us: we're here to help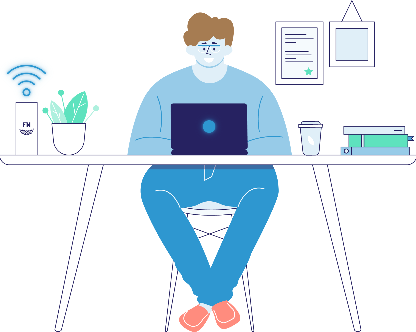 With exceptional customer service; our UK call centres offer help and advice from
Mon to Fri, 8am - 8pm | Sat & Sun, 9am - 5pm

Or email support@fibrenest.com