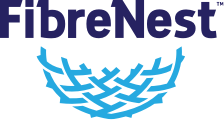 Code of Practice
At FibreNest we aim to provide a great customer experience for all of our customers but appreciate we don't always get it quite right. If you've been unhappy with the service you have received, or how we have handled an issue, please let us know so we can put things right for you and improve our service in the future.
If you want to report loss of service or have a general account query:
Our Support teams will be best suited to deal with any issue at the first point of contact. For account related queries please contact Customer Services on: 0333 234 2220 (option 2).
If you have a technical query or need to report a loss of service, please contact our Support Team on: 0333 234 2220 (option 3).
If your issue is on-going and you are unhappy with the outcome or the progress:
Contact the support team and provide the case reference number.
Ask for the case to be escalated – this will create further emphasis and priority on the case.
If you continue to be dissatisfied or your issue is still not resolved, contact the team again and ask to escalate the case to a manager.
If a manager is available to speak to you they will take over the call, if not they will contact you within a set timescale confirmed by the advisor.
If the issue is still not resolved or you would like to give us feedback on your experience; you can raise a formal complaint by phone, email or letter – please ensure you provide the following:
Name, address and contact number
Case reference number (if applicable)
Details of your complaint
A suggestion of what you would like us to do to resolve the issue.
Telephone: 0333 234 2220 (option 2).

Email: support@fibrenest.com

Write to: FibreNest Feedback, Persimmon House, Fulford, York YO19 4FE
Your complaint will be allocated to a member of the leadership team who will acknowledge receipt of the case and contact you accordingly. We aim to resolve all complaints and issue a final response within 10 days of you raising it.
If we have been unable to resolve your complaint within 8 weeks or have reached deadlock:
There is an Alternative Dispute Resolution process that can be used in instances where independent adjudication is necessary. FibreNest have subscribed to one of Ofcom approved bodies:
Ombudsman Services: Communications, PO Box 730, Warrington WA4 6WU

Web: www.ombudsman-services.org

Email: osenquiries@os-communications.org
The Ombudsman's role is to fairly investigate complaints and take on board both sides of the story, looking at the facts. Any decision they make is binding on us, but you can opt to reject it and potentially take the dispute to court.
Contact us
You can get in touch via
Post
FibreNest
PO Box 745
York
YO1 0JF
Phone
Customer Services - 0333 234 2220.
(available Monday - Friday 8am – 8pm and Saturday 9am – 5pm)
Email