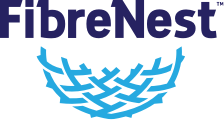 Vulnerable Persons Policy
About this policy
1. At FibreNest, we want to ensure that we provide our customers with the best possible service that we can. To do this, it is important that we understand the needs of our customers who have a disability, or those customers who, as a result of circumstances, may be vulnerable and therefore need us to provide them with additional assistance.
2. We provide a range of support services which can be used to assist customers with particular accessibility needs. This policy sets out our working practices and the support services that we offer to our customers if they need them.
What is a 'Vulnerable Customer'?
3. A Vulnerable Customer is a customer who, due to their personal circumstances, may be susceptible to harm or detriment.
4. There is no strict definition of a Vulnerable Customer. However, there may be a number of factors that could cause a customer to become vulnerable, resulting in a need for us to provide support services.
5. A customer may be vulnerable due to a number of factors such as:
a) Age
b) Physical or learning disability
c) Physical or mental illness
d) Low literacy skills
e) Communication difficulties
f) Changes in circumstances, such as bereavement or financial difficulties
6. The cause of a vulnerability may be temporary or permanent, can vary widely, and may not always be obvious.
7. Whilst not all people with a disability are vulnerable and each customer is different, we are ready to provide support services to Vulnerable Customers where needed.
Identifying our customers' needs
8. We are committed to ensuring that Vulnerable Customers receive fair and appropriate treatment.
9. We understand that vulnerability does not affect everyone in the same way, and we believe that each vulnerable customer needs to be assessed on an individual basis.
10. We have trained our staff to identify Vulnerable Customers and to work with those customers to:
a) Identify, understand and record customer needs
b) Recognise with the customer when support services are required
c) Check the data we hold on customers at every point of contact to ensure that we communicate in the best possible way
e) Provide practical support and advice on how to get the best possible access to our services
d) Ensure we always deliver a priority repair service
f) Allow customers non-discriminate access to our products and services
11. When a customer joins FibreNest, during the online sign-up process we ask the customer to provide details on any circumstances that applies which would suggest they are or may be vulnerable. We would also encourage customers to inform Customer Services of their accessibility needs, should these or any circumstances change after initial service registration. This will assist us in ensuring that the correct support services are in place for a customer as soon as possible.
12. We may need to ask your permission to keep a record of any personal information about you, your disability or vulnerability and any support services that you would like us to provide. This information will be stored in our subscription systems for internal use only to ensure that we can identity vulnerable customers upon contact. Such data will be treated in the strictest confidence. For more information about how we hold or use your personal data, please refer to our Privacy Policy.
13. Should a customer feel that they need to update their account details records to reflect a change or changes to their accessibility needs, they should contact the Customer Services team who will be happy to help.
14. When we are talking to our customers, we will always:
g) Be patient, and allow the customer time to consider their options and explain their position;

h) Avoid using jargon and think about the language we use; and,

i) Be prepared to repeat information and explanations, where needed.
Our support services
15. FibreNest offers a number of different support services. These include:
a) Alternative formats: we can provide upon request, copies of bills, and documents (e.g., the Code of Practice, FibreNest policies and the Terms and Conditions) in accessible alternative formats, such as in large print, on computer disc or in Braille.

b) Priority Fault Repair: we will provide priority fault repair as swiftly as practicable to customers who are vulnerable or have a disability and have a genuine need for an urgent repair. A genuine need is defined as any fault or issue that, due to a customer's vulnerability and lack of working service, would pose an imminent risk to that customers' health, safety, physical or mental wellbeing. We'll prioritise repairs for these customers, but please be aware that there may be circumstances outside our control which may prevent an immediate response e.g., where adverse weather such as storms or floods prevent our engineers from being able to carry out repairs.

c) Next Generation Text Relay: if you are deaf, hard of hearing, or have a speech impediment, you may wish to use our text relay service. This service allows for a conversation to be typed into a phone keypad and then connected with the person being contacted. A relay assistant will help connect the customer and the person being called. This service is available 24 hours a day, 365 days a year.

d) Free directory enquiries: if you're unable to use a printed directory due to visual impairment or other disabilities, we can provide you with access to a directory enquiries service which will meet your accessibility need.

e) Third party bill management: you can appoint a nominated party or Power of Attorney on your account. This means that you can appoint someone you trust to discuss all aspects of your account, make payments and also make changes to your account. The nominated party is not directly liable for any changes that they make to your account: as the account holder you would remain liable for all costs incurred in relation to your account and use of the Service.

f) Financial difficulties: if you are struggling to pay your bills, or you're worried that a bill may go unpaid due to circumstances beyond your control, we offer additional help and support. We can offer payments holidays and set up plans for missed or late payments. In terms of broadband access, we can also review the speeds being delivered to ensure you're not paying for a standard and cost of service you might not actually need in order to help you minimise your outgoings.
Policy review
16. This policy will be reviewed annually to ensure that it is fit for purpose, so that Vulnerable Customers using the Service receive fair and appropriate treatment and so that they can continue to have access to the right support services.
This document was created in June 2021 and was correct at the time of publication.
Contact us
You can get in touch via
Post
FibreNest
PO Box 745
York
YO1 0JF
Phone
Customer Services - 0333 234 2220.
(available 8am – 8pm, 7 days a week)
Email