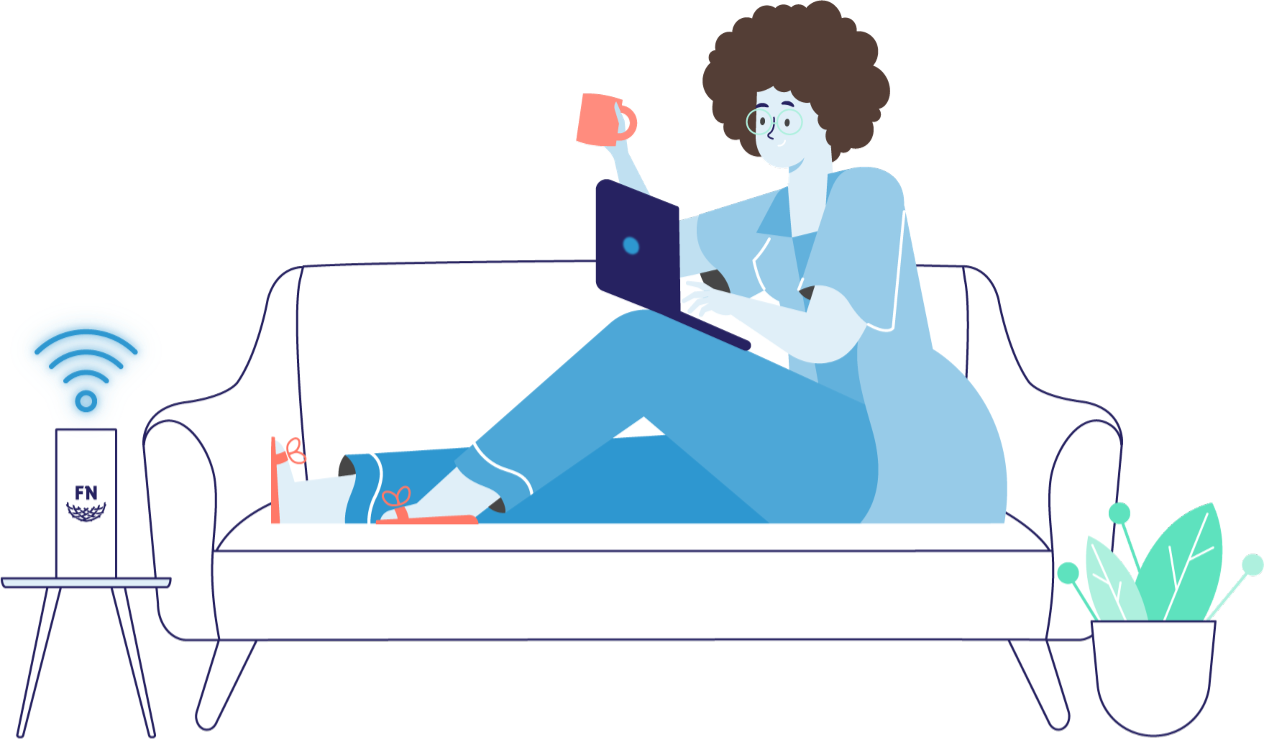 Buy in confidence with our guarantees
As a FibreNest customer you're always covered, we offer various guarantees to make sure you're always getting a fair deal or get appropriate compensation if we don't do what we promise. We want to be up front and won't make you scroll through our Terms & Conditions to find out what's what, everything you need is right here.
FibreNest Price Guarantee
We're all about great value and service. That's why with FibreNest, we guarantee you'll never pay more for the same speed package than with the UK's largest broadband provider. Where our speeds cannot be directly compared, we guarantee you will receive faster speeds than its comparably priced packages. And don't forget, this is all backed with super support from our friendly UK-based customer services team.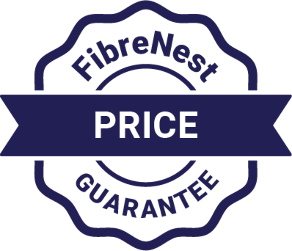 How we compare
FibreNest
UKs Largest Provider
Cost
Speed
Initial Cost
After 24 months
Speed
£14.00
10 Mb
-
-
-
£25.00
20 Mb
£30.99
£35.99
36 Mbit/s
£31.00
75 Mb
£31.99
£36.99
50 Mbit/s
£35.00
125 Mb
£31.99
£36.99
150 Mbit/s
£40.00
250 Mb
-
-
-
£45.00
500 Mb
£37.99
£42.99
500 Mbit/s
Prices shown are in £ per month and are inclusive of VAT. Prices reviewed and correct as
of 06/06/23.
At FibreNest, we value all our customers and guarantee:
You'll never pay more than with the UK's largest broadband provider for the same speed package †
To benchmark our prices on a quarterly basis and, if we're more expensive, automatically reduce the cost of your service within 30 days.
No price rises during the minimum term of your contract
We believe in transparency
Of course, it's difficult for us to promise that our prices won't ever change. Sometimes they might need to in order to ensure that we can continue to deliver the experience you expect, or to enhance our products and services for example. Where this is the case, any change would only take effect after your minimum term and prior to entering a subsequent minimum term with us. Our price match guarantee will however always ensure that our services remain competitively priced compared to the UK's largest provider. The only event that would cause us to ever increase the price of your service during your minimum term is if the law requires us to, for example, the rate of VAT increases or new regulatory obligations are imposed on us.
Full fibre is the future
With our 100%, all-fibre network installed directly into your home, with FibreNest you will be able to:
Consistently enjoy lightning-fast speeds which won't be affected by the length of the line serving your property
Do more online at the same time, with less lag and hold-ups for all the family
Seamlessly stream 4K TV, movies and music, as well as play online games more smoothly and with less interruptions
Work from home like you do in the office thanks to our high capacity, low latency, super-reliable network
Future-proof your home, ensuring you can always access the latest in online content and services
Enjoy an exceptional level of customer support from our UK call centres
† Packages amongst providers can vary and the speeds offered may not always directly compare. Where this is the case, FibreNest guarantees faster speeds than with the UK's largest broadband provider's comparably priced packages. Definition of 'comparably priced' is the standard retail price of the UK's largest broadband provider's packages excluding any discounts, incentives or promotions.
FibreNest Fault Repair Guarantee
We understand how important it is to remain connected to the Internet these days. If you ever experience a technical problem, we'll do our very best to get it fixed as soon as possible. In many cases we can fix problems remotely without an Engineer needing to visit your property. If you need a home visit, we'll do our best to get an Engineer out to you within 2 working days, should you be available.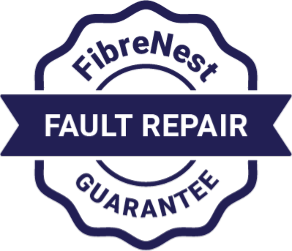 Compensation Amounts
In the event of any fault or outage we'll aim to get your service restored within 2 working days. If the fault results in a total loss of service and we don't restore your service after 2 working days, you will be eligible to receive a credit of £9.33 (inc. VAT) for each calendar day you're without any service. This starts after the 2 working days have elapsed. Working days are Monday to Friday and exclude Saturdays, Sundays and Bank Holidays.
So, for example, if you lost service on a Friday and we didn't restore your service to the following Tuesday you will be able to claim 2 days (£18.66) worth of service credits.
Example: Total loss of service fault lasting 6 calendar days.


Payments
Any service credits you claim and we approve will be applied to your FibreNest broadband invoice after we've closed the fault. We will confirm by email the amount you'll receive and when the credit will appear on your FibreNest bill.
Qualifying Faults
To qualify for a service credit the fault must relate to something we're responsible for providing as part of your broadband service. You must also experience a total loss of service. If the problem relates to equipment or services in your home, for example, your electricity supply or computer equipment, you won't be able to receive a service credit. Similarly, if you damage our equipment or your property is adversely affected by extreme weather conditions (for example your home was flooded), and our service is prevented from working you won't be able to claim a credit.
Fault Duration
All credits are calculated from the time that a fault reference number is issued and subsequently closed. Where you report a fault, we cannot backdate the start date. You are advised to contact us as soon as you have a problem. If we contact you to advise you of a major fault, we'll measure the duration of the fault from the point that we first detected it and opened a reference number.
Home Visits
If we need to send an Engineer out to you to fix a fault, we ask that you make yourself available on an agreed date and where necessary you allow us to conduct repairs inside your property at the earliest possible opportunity. We offer appointments on normal working days between the hours of 8am and 4pm. In the event we need to delay a repair at your request this may reduce the amount you can claim.
Missed Appointments
If we agree an appointment date with you and our Engineers don't arrive the same day, your appointment will be considered as missed and you will be able to claim a one-off service credit of £29.15 (inc. VAT). You'll also be entitled to this amount if we ask to re-book an Engineer's appointment within 24 hours of the original appointment. Where an appointment is missed because you are unavailable we may charge a fee to cover our time.
Contact us: we're here to help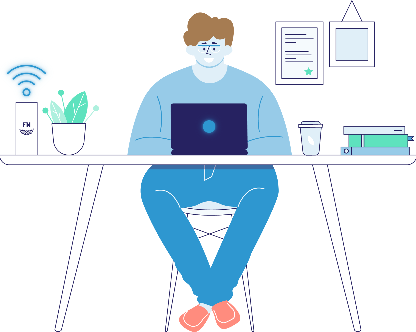 With exceptional customer service; our UK call centres offer help and advice from
8am to 8pm Monday to Friday, and 9am to 5pm Saturday and Sunday
Call us on 0333 234 2220

Or email support@fibrenest.com